Our Staff Commitment
The Staff at Serenity Recovery and Wellness are dedicated to the total behavioral health of our clients. We pride ourselves in going the extra mile for each client we serve.  Those who come to Serenity Recovery and Wellness will see the difference in care compared to other programs when a new hope on life is renewed, crucial skills learned, and ongoing support are provided for each client to be successful with their mental health or sobriety.
Lyndsey Proctor, LCSW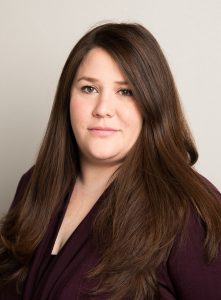 Lyndsey Proctor, LCSW, is the Founder and Clinical Director of Serenity Recovery and Wellness.  Lyndsey has worked with women in many different capacities all through her social work career.  While working with women, Lyndsey saw a specific need to help moms that were pregnant or postpartum with their mental health.  Lyndsey's program is designed to be able to meet each client's needs with the appropriate therapeutic support she may need.  Each clients mental health needs are different so Lyndsey built her program to meet each persons needs by offering all different levels of care in different therapy settings.
Lyndsey graduated from the University of Utah with her Master of Social Work degree. Lyndsey went on to receive additional training with Postpartum Support International and John Gottman's Bringing Baby Home, (A Program for New Parents Experiencing the Transition to Parenthood).  She specializes in Perinatal Mood and Anxiety Disorders.