Postpartum Anxiety Treatment Program Summary
Serenity Recovery & Wellness offers an intensive postpartum anxiety treatment program for mothers with severe postpartum anxiety or who are looking for faster recovery from their symptoms.
Mothers and infants meet 3 times a week for 3 hours a day. Sessions include group, individual, and partner sessions.
In group sessions, mothers will learn techniques and skills to help manage symptoms at home. They will also find support and encouragement from mothers undergoing similar challenges.
In individual and parter sessions, the mother will be able to directly address her personal postpartum anxiety symptoms and challenges with the therapist. The therapist will work with the mother to provide systems and support to overcome symptoms at home, strengthen family relationships, and improve quality of life. They'll also help empower the partner with tools and techniques to offer support to their recovering partner while continuing to live a full life.
Serenity Recovery & Wellness utilizes dialectical-behavior therapy and cognitive-behavior therapy. We also offer support to patients through medication management. The combination of appropriate medication and evidence-based treatment has been proven to be the most effective process for recovery.
Our mother-infant intensive postpartum anxiety recovery program takes place in our Riverton and Payson office locations. The atmosphere is warm, welcoming, and supportive. Mothers are encouraged to bring their infants to each session as part of the bonding and skills-building process.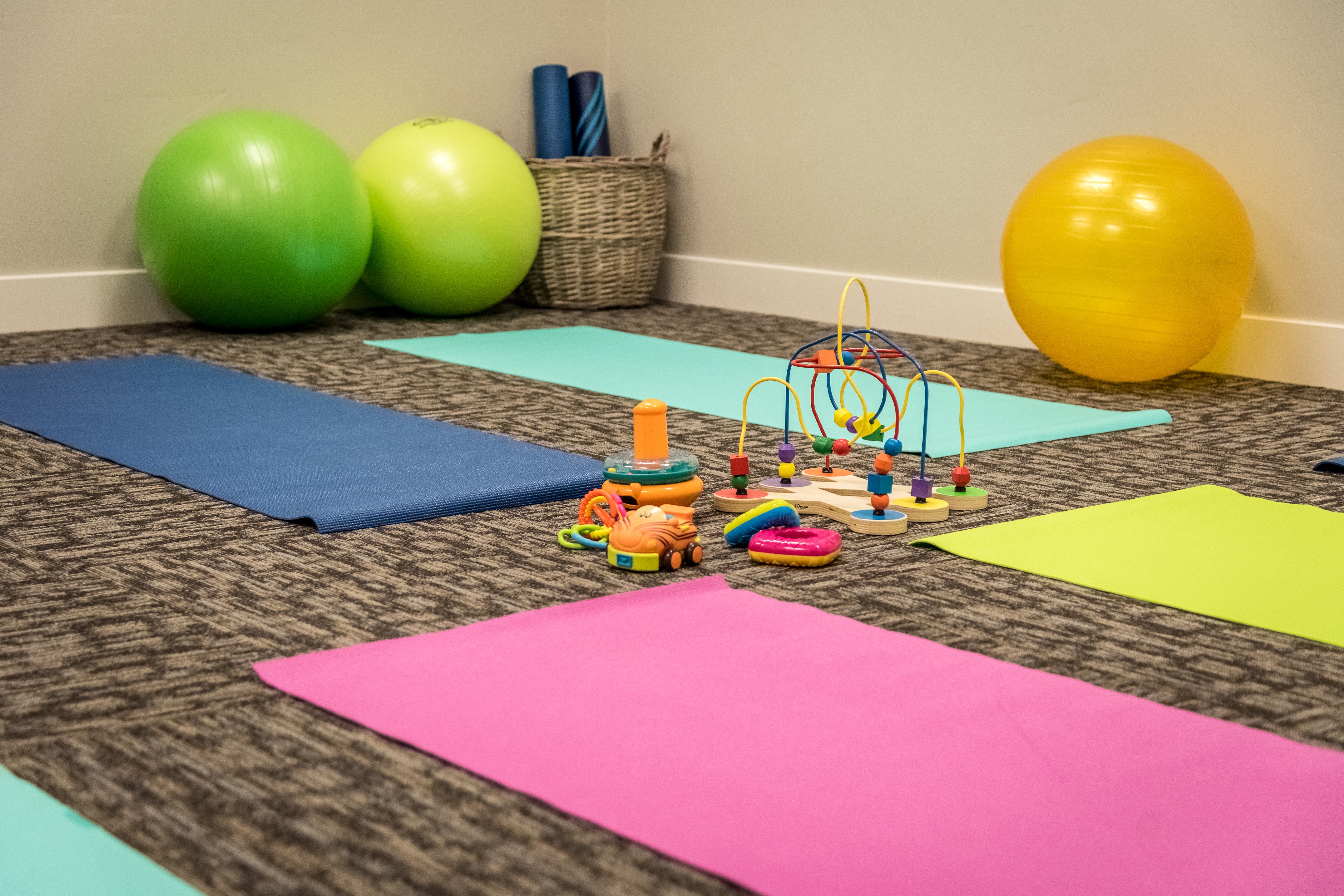 Postpartum Intensive Outpatient Program Outcomes:
Mindfulness & Relaxation Skills to Calm Anxiety
Coping With Intrusive Thoughts & Worries
Effectively Regulating Emotions
Building Healthy Relationships
Improving Attachment with Baby
Accepting & Receiving Emotional Support
What is Postpartum Anxiety?
Postpartum anxiety is a perinatal mood condition classified by excessive worrying, racing thoughts, crippling fear, and heightened anxiety in new mothers. While it's natural to experience a slight increase in worrying with a new baby, symptoms that disrupt your daily routine, seem to be spiraling out of control, last more than two weeks, or negatively impact your quality of life may be a sign of postpartum anxiety.
Postpartum anxiety can be treated exceptionally effectively with over 80% of mothers typically seeing alleviation from their symptoms. With a combination of talk therapy, medication, and group therapy, many mothers can feel an improvement in their symptoms in as little as 2 weeks.
Symptoms of postpartum anxiety are often overlooked or misdiagnosed, even if they are crippling to the mother. This is because many mothers may put on a happy face in front of friends or family or may brush their symptoms off as typical new mother worries. Anxiety disorders in new mothers are very common, affecting as many as 15% of pregnant women and 17% of women in early postpartum. Postpartum anxiety is also often seen in conjunction in part or in-full with postpartum depression.
If you have questions about postpartum anxiety or would like to speak with an expert, please call our Serenity Recovery & Wellness experts at 801-984-0184.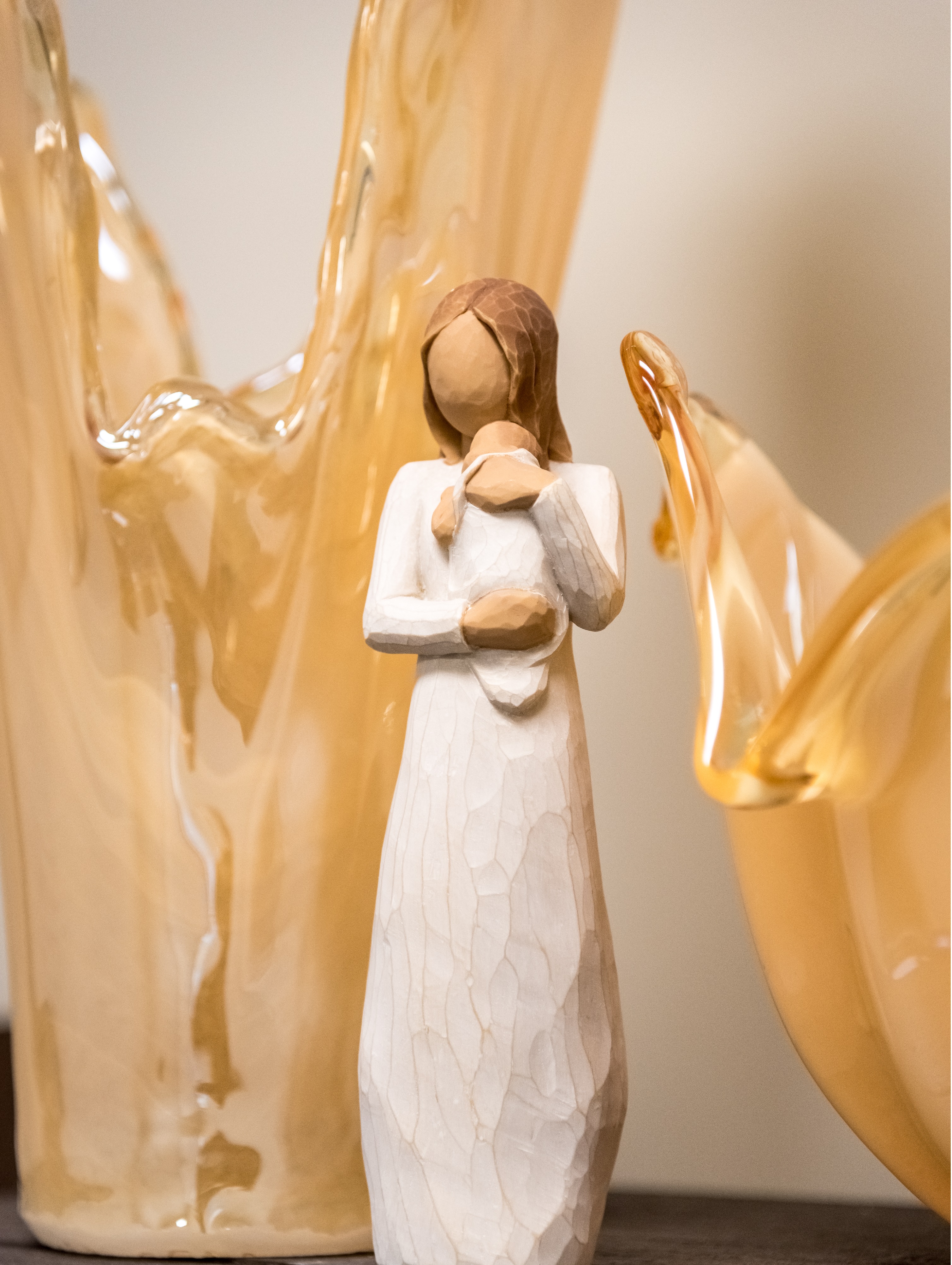 Symptoms of postpartum anxiety may include any combination of the following:
Excessive fear & worry (worried your baby will get sick, eat something she shouldn't, fall down the stairs, etc.)
Ruminating or obsessive thoughts ("am I doing something wrong?" "is my baby breathing?" "is my baby eating enough?" "what if…?")
Inability to quiet your mind
Racing, persistent thoughts & worries
Constantly checking on things (check on baby, check locks, check stove, etc.)
Feeing restless & on edge
Trouble sleeping
Lack of appetite
Physical manifestations of anxiety such as upset stomach, dizziness, hot flashes
How do I know if I Have Postpartum Anxiety?
If you're experiencing any combination of the symptoms above for longer than two weeks or if your symptoms are affecting your ability to care for your baby, yourself, or your household, you may have postpartum anxiety.
To speak with an expert about postpartum anxiety or to schedule a consultation, contact Serenity Recovery & Wellness today.
Postpartum Anxiety Recovery in Utah
Utah has one of the highest rates of postpartum anxiety and depression in the nation. This is thought to be due to younger mother ages, more existing demands from family or community, and cultural pressure or stigma. Utah moms are also 20% less likely to seek help than mothers outside of Utah.
This makes it even more important for Utah mothers to seek help and to find support in a group with other mothers undergoing similar challenges of postpartum anxiety.
Remember, postpartum anxiety is temporary and it is treatable. Many mothers can see relief from their symptoms in as little as two weeks. Feel relief from your symptoms and take back control of your life and happiness today.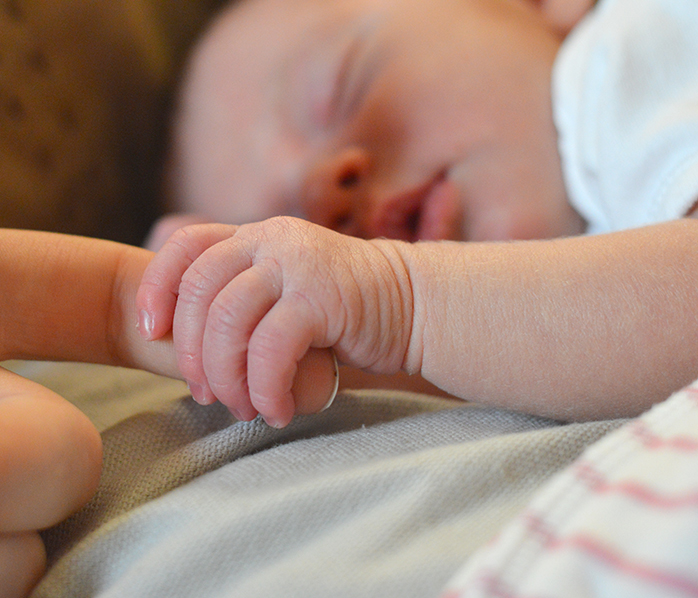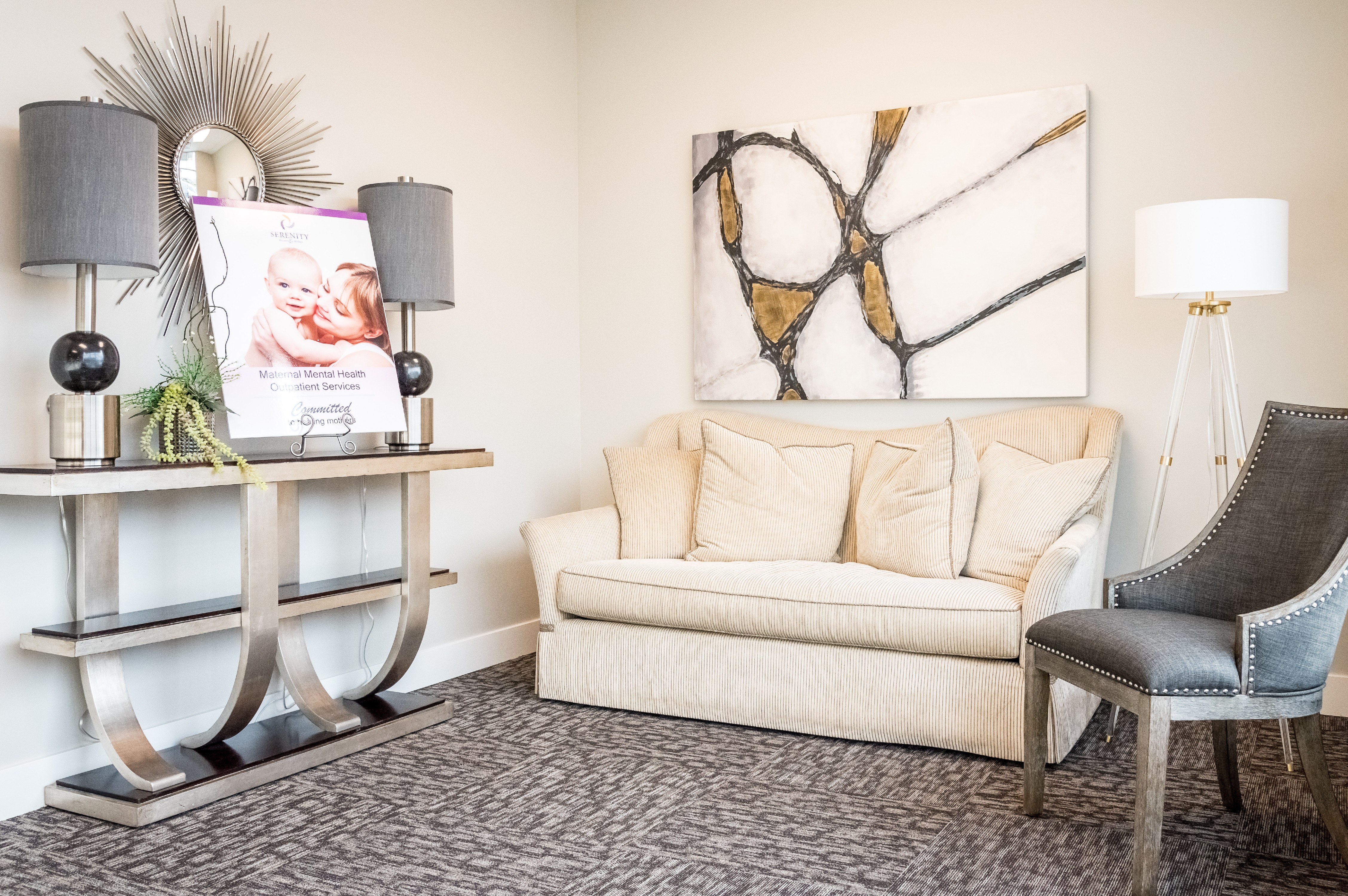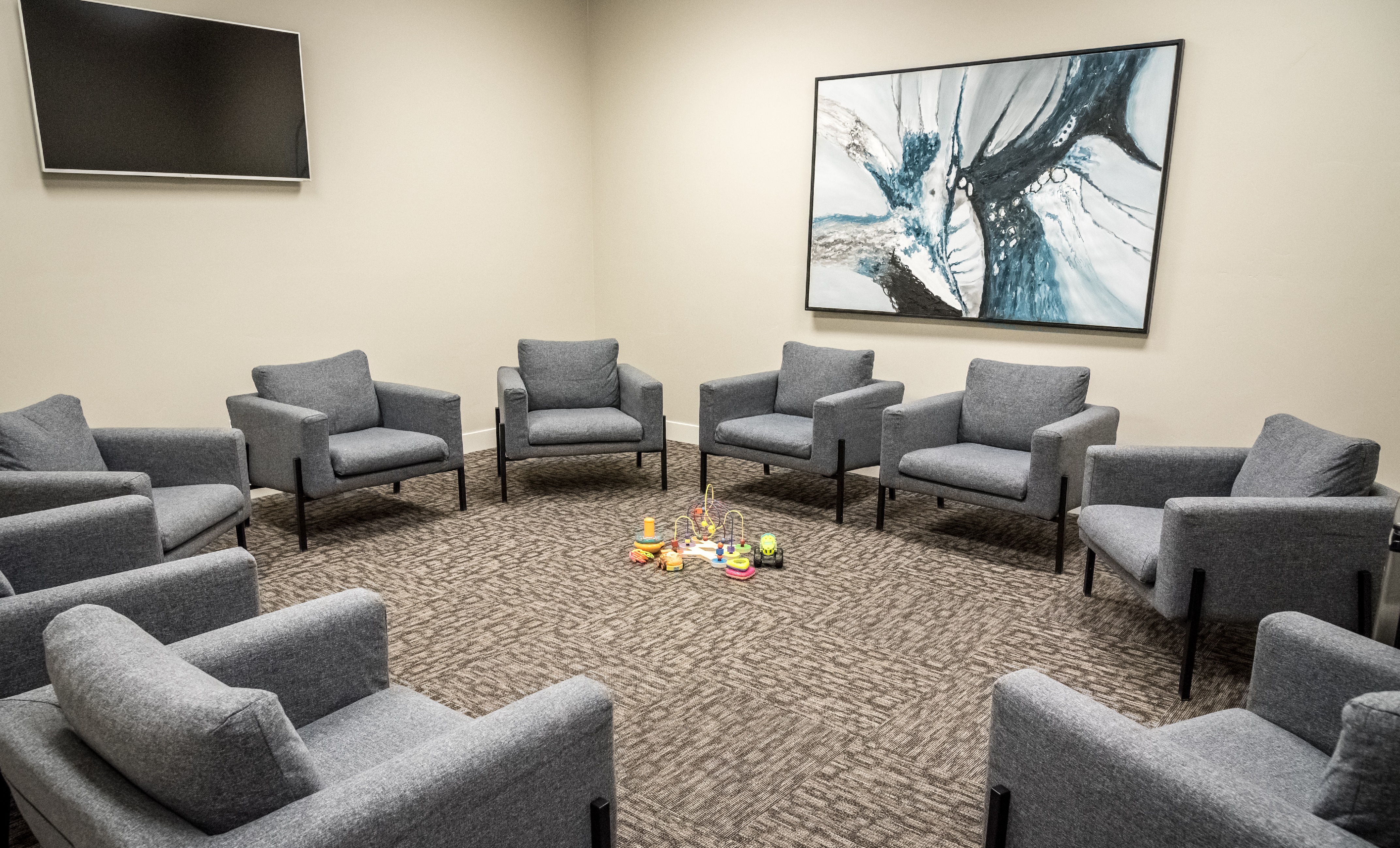 Riverton Location
12447 S. Crossing Drive
Suite 13
Riverton, Utah 84096
Payson Location
39 Professional Way
Suite 2
Payson, UT 84651